Hotel in Port Dickson
Book Your Stay At The Best Beach Hotel In Port Dickson!
Located in Port Dickson within 36 hectares of tropical paradise and only an hour's drive from the Kuala Lumpur International Airport, the Thistle Port Dickson resort boasts 3km of pristine sandy beach shoreline framed in a tranquil oasis.
Thistle Port Dickson is one of the most alluring resorts along the west coast of Malaysia with its large inviting pools, and a certified SWAT camp perfect for team building activities. Flanked by the nearby Tanjung Tuan lighthouse and a magnificent view of the Straits of Malacca, it offers a picturesque backdrop for a romantic getaway, family vacation, or meeting while indulging in its array of gastronomical delights.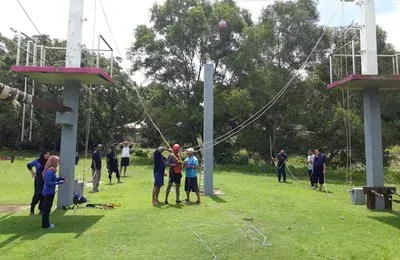 Certified SWAT Camp
Certified SWAT camp for the brave at heart and customised team building activities to challenge your body and mind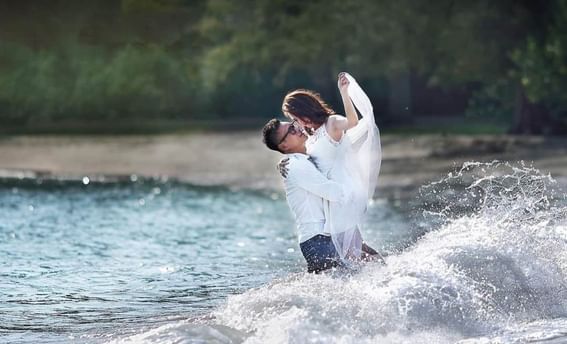 Weddings & Occasions
Your One Stop Happily Ever After Partner
We offer the perfect beach wedding destination venue where our team of attentive wedding planners will see to your every need as you walk down the aisle and exchange your vows in one of the most beautiful destinations on planet Port Dickson.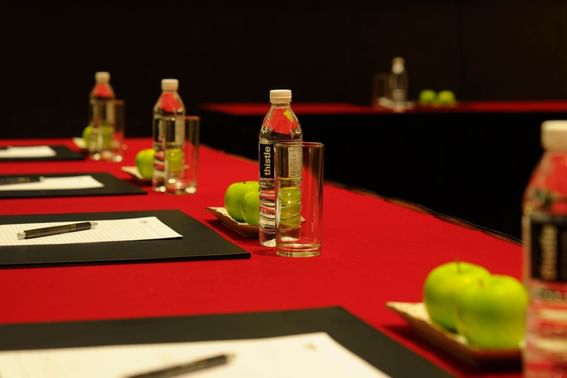 Meetings & Events
Planning a meeting? Choose from our wide range of meeting packages, each tailored to suit different needs.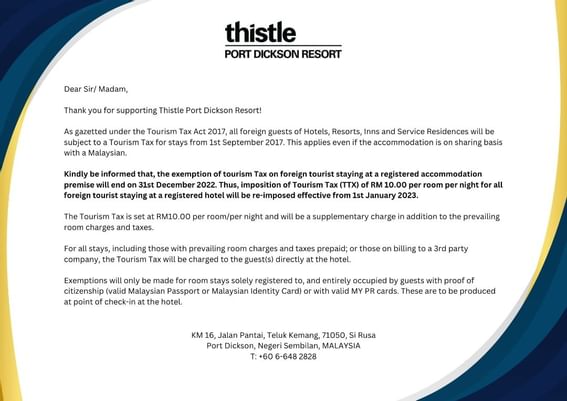 Imposition of Tourism Tax
A Tourism Tax of MYR 10 nett per room, per night applies to foreign passport holders arriving from 1st January 2023 onwards. This is collected by the hotel on behalf of the government upon check-out, and is not included in your total room cost. All Malaysian Nationals and Permanent Residents are exempted.