Occasions & Weddings at Thistle Hotels and Resorts Malaysia
Let us be your "Evergreen All Occasions" Partner
Create your big event with us; from a wedding to anniversaries, the birth of a child or that perfect family reunion. At Thistle, let us do all the hard work from start till finish. Rest assured our dedicated Sales Team will give their utmost attention to bring together all elements of your occasion and craft a truly unforgettable celebration.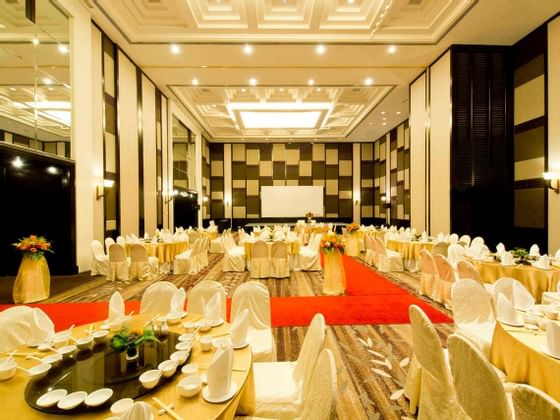 Seri Menanti
Dimension (ft): 71 X 42 X 23 | Capacity: 2982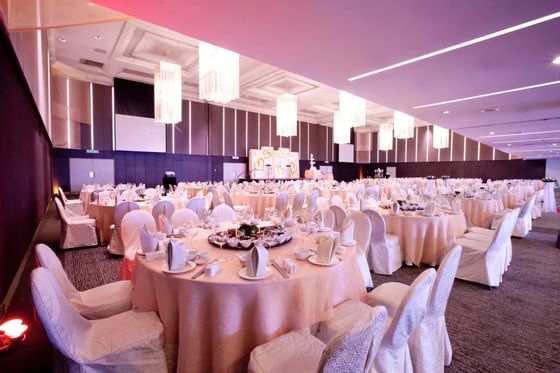 Orchid Ballroom
Dimenion: 86 (L)x102(W)x24(H) ft | Capacity: 1000 people
HOST EVENTS, CONFERENCES AND EXHIBITIONS AT THISTLE JOHOR BAHRU
Our Services
Create the day you want to remember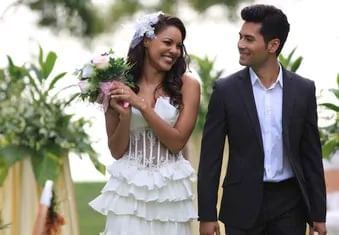 Expert Planners
Our planners have years of experience making tailored events look easy. They can create a spectacular occasion that runs smoothly.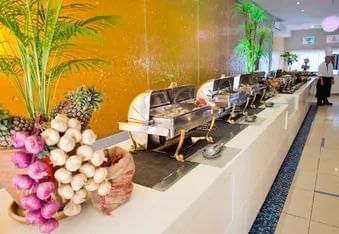 Next Level Catering
We have tailored catering to suit all sorts of dietary needs, styles and preferences. Tell us what you want and we're on it.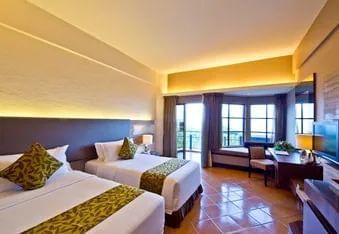 Smart Accommodation
We have a wide variety of great rooms to make your guests feel at home, including Family Suites and Deluxe bedrooms.